Colocation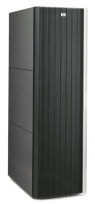 Colocation is the maintenance of client's servers, storage arrays and network devices within our infrastructure. We provide a space in the 19-inch computer racks, guaranteed power supply and reliable dedicated high-speed Internet access.
We advise a complete solutions tailored to your needs. If you do not have your own servers, you can buy through us IBM hardware. We will also help in the formalities of leasing.
Our Data Center is located in Tri-City, 2 km from the center of Gdansk, Northern Poland. It is equipped with multiple Internet Connections, protection against interruptions in the supply of electricity and cooling systems. More information can be found at Data Center.
We invite you to contact us - we will prepare an individual offer tailored to your requirements.
Order a service
If you are interested in colocation service, or have any questions - please contact us - we guarantee prompt response.